St Swithun
TF9 2RS Open daylight hours. Toilet.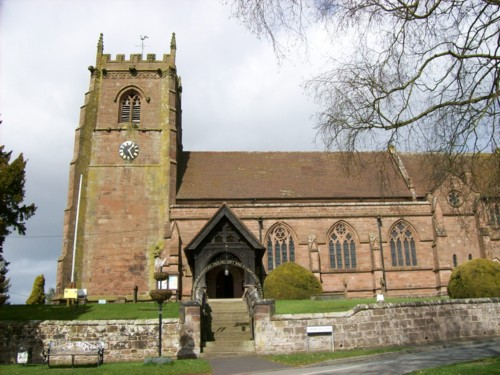 Our church, the third on this site, was designed by John Loughborough Pearson, financed by the Donaldson-Hudson family of Cheswardine Hall and was re-consecrated in 1889 by the Bishop of Lichfield, the Rev W D Maclagan, subsequently Archbishop of York.
The church contains some fine windows by
photo: Cheswardine Parish Council
Clayton & Bell and Kempe and a number of interesting wall plaque memorials. St Katherine's chapel has a 15 th century roof from the former Cheswardine castle. Our peal of six bells is regularly rung.
A History and Guide may be seen here. For more information, including service times, visit the benefice website