St Luke TF9 3NL Parking, disabled access and toilets.
Open 9.30-5 or keys available from the village shop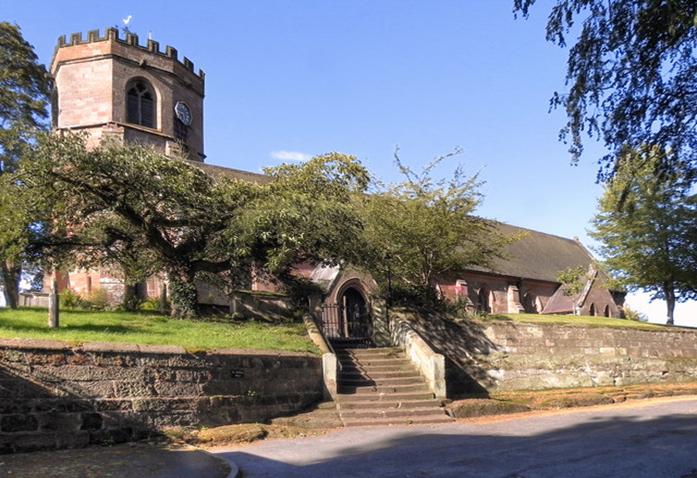 Saint Luke's Church is Grade I listed and has numerous features which have made it worthy of this listing. The church is of red and yellow sandstone. The oldest part of the building (the south isle) dates from the 12th century. In the 14th century the church was remodelled, with the south isle chapel, nave, chancel and rare three-stage octagonal tower added. The church was restored and the vestry added in 1846. Just to the south of the church at the entrance to Hodnet Hall is a gateway and flanking walls in the neo Jacobean style, dated 1887 and Grade II listed.