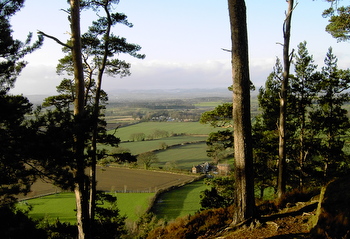 This area extends across the Shropshire plain north west of Shrewsbury as far as the Welsh border. Many of the member churches are very ancient, at least in part, and some bear evidence of the battles of the past.
The area is very watery. The River Severn runs round the south and west and the Dee to the north. There is also the beautiful Llangollen canal passing through the centre on its way to the greatest aqueduct in the country at Froncysyllte. There are several meres around Ellesmere, caused by the melting of huge blocks of ice left behind after the Ice Age. Often associated with these waterways are the many Sites of Special Scientific Interest and nature reserves.
The only town of any size is the border market town of Oswestry with its fine church dedicated to St Oswald, King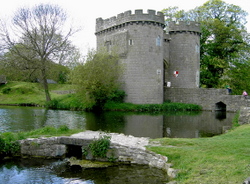 and Martyr. Other churches, some with tiny congregations, are at the heart of village and farming communities.
Above:Looking towards Wales from Nesscliffe AP
Right:Whittington Castle AP