St Mary's Church, Selattyn, Shropshire.
SY10 7DH Parking, wheelchair access, toilets. Open Apr-Oct Daytime (Closed Nov-Mar)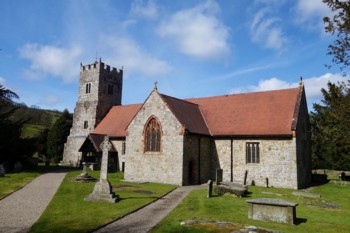 The first mention of the church is in the Papal taxation records for 1291. But the situation of the church in an oval churchyard points to the likelihood that Christian worship has been offered here for well over 1000 years.
The bowl of the font dates from the 13th Century and the beautiful barrel roof over the chancel is perhaps as old as the 14th Century. In the Middle Ages the church would have been a simple oblong, consisting of the Nave and Chancel, perhaps a tower. The internal nave roof timbers are from about the end of this period, namely the 15th Century.
The north and south transepts were not added until 1821-28. Then in 1891-92 the church was extensively rebuilt, with the addition of the north aisle and the red sandstone arches, while red roof tiles replaced slates. There are two Kempe windows in the church. The church was restored in 1996, and in 2001 brought up to date with toilet facilities for both the disabled and able bodied persons.
St Mary's church is open during the day from Easter until Harvest-time (April to October). It is a place to visit and admire. It is also a house of prayer and contemplation for 'Where there is God, there is peace'. If you would like a tour of the church just ring Miss Betty Shaw on 01691 658876, a cup of tea or coffee can also be provided.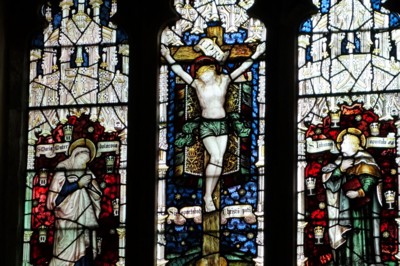 Visit St Mary's website
Selattyn Community Facebook page:
https://www.facebook.com/Selattyn/