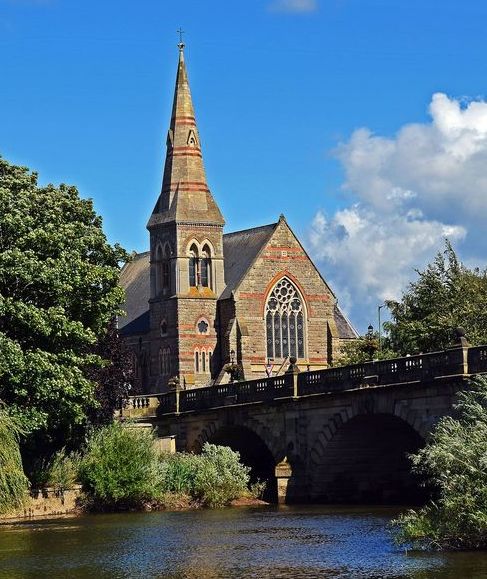 Shrewsbury URC offers a warm welcome! Worship has taken place on this Abbey Foregate site since 1862 (and maybe much longer, since we are so close to the ancient Abbey). In 1972 we became the United Reformed Church, part of the tradition stemming from the Protestant Reformation, but sharing much in common with all the mainstream denominations. We value our membership of Churches Together in Shrewsbury. We aspire to know and share Gods Glad tidings of great joy for all people brought about in Jesus Christ. About 190 members, along with many other worshippers and friends, form Shrewsbury URC, whose mission summary is: To show people they really matter to God.
For more information about this very lively and active church see their website:-
https://www.shrewsburyunitedreformedchurch.com/ Postcode SY3 7BJ
or Facebook page: https://www.facebook.com/shrewsburyurc/
Wheelchair access and WC including disabled.
Text and picture from the website