St Chad's, Shrewsbury SY1 1JX Tel: 01743 365478
Open: 8am-5pm Car parking: next to church, (very limited). Disabled access, WC
A unique architectural experience: this Grade I Georgian civic church of remarkable circular design has achieved European significance. St Chad's occupies a prominent position within the loop formed by the River Severn. It is ideally located between the bustling medieval town centre and the spacious Quarry Park, home to the Dingle Gardens and lake.Visitors may enjoy the beautiful Georgian architecture and a rich musical programme including free Friday lunch-time concerts, or time for peaceful reflection. Children and families especially welcome to services and other creative workshops.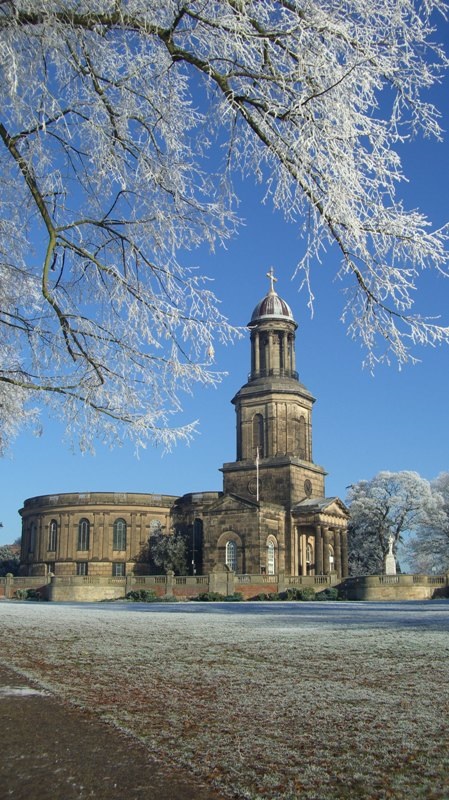 We extend a warm invitation for you to visit us and we ask you to refer to our website for more extensive information, visit our website.
Arriving by car
A Road map of Shrewsbury may help you locate St Chads if travelling by car. Much of the town uses a (clockwise) one-way system to enable traffic to move freely round its medieval streets. If you are wanting to drive directly to St Chad's Church, by far the easiest route is via the English Bridge. (NB Parking at the church is very limited) Cross the river Severn via the English Bridge at the East side of town, continue almost straight ahead through the pedestrian traffic lights, up Town Walls (one way) to get to St Chad's Church opposite the Quarry Park.