St George of Cappadocia
SY3 8QA parking in nearby public car park, wheelchair access and toilets.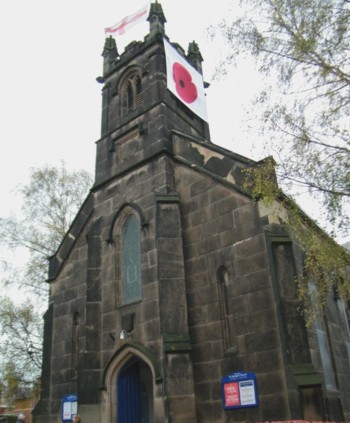 Built in 1832 as a chapel of ease to St Chad's, St George's became an independent parish in 1857. The architecture was described by Dean Cranage as 'Debased Early English' in style with richly glowing stained glass by David Evans, local stained glass artist. The church is located close to Darwin's birthplace.
Read more about the work of St George's church, the history of the building, and much more, on their website:
https://www.stgeorgesshrewsbury.church/
and Facebook page:
https://www.facebook.com/StGeorgesFrankwell/
Open March to December, Wed 10am-4pm, Fri 2pm-4pm
Jan to Feb, Wed 10am-noon, Fri 2pm-4pm
Photo: St George's website