St Giles SY2 6JP Parking on the road, wheelchair access, toilet, Open Tues 2-4pm Apr to Sept or by arrangement contact 01743 355667
St Giles' was the church of a leper hospital founded c1154-62 at the extreme end of the Abbey Foregate suburb. Leper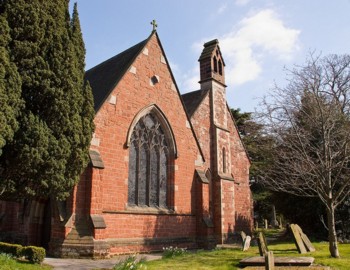 hospitals were provided well outside most large medieval towns because of the fear of contagion. Inmates were tended by monks from Shrewsbury Abbey. The hospital itself later became almshouses for four inmates.
The church was extensively re-modelled 1860-3 by local architect Samuel Pountney Smith who retained much of the fabric of the medieval chapel within the present building.
The Rector of the Parish of St Giles', his Team and the Parishioners welcome you.
Read more about St Giles' church and the work of the church community:
Website: https://stgilesshrewsbury.org.uk/
Facebook page: https://www.facebook.com/stgilesshrews/
Photo: St Giles website