St Mary, Burford WR15 8HG Parking, wheelchair access, toilet in churchyard. Open daylight hours, out of hours keys at the Rectory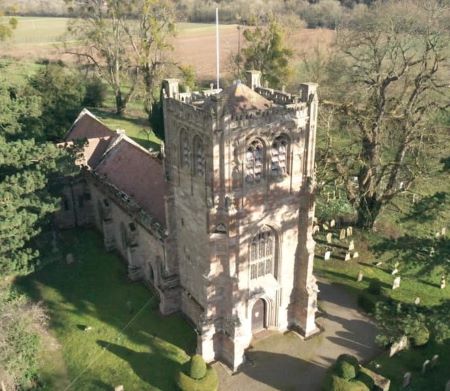 A fourteenth century church with unique features including monuments to the Cornewall Family set within a beautiful churchyard.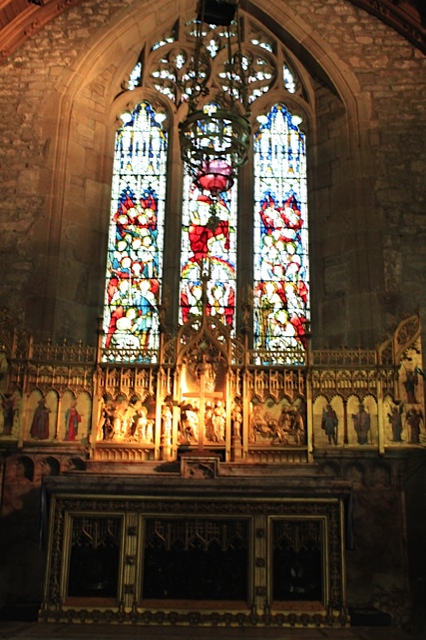 St Marys Church is an active Anglican parish church in the deanery of Ludlow, the archdeaconry of Ludlow, and the diocese of Hereford. Its benefice is united with those of eleven other parishes to form the Tenbury Team Ministry.The church is designated by English Heritage as a Grade I listed building.
There has been a church on this site in Burford since prior to the writing of the Doomsday book. The church as it stands today was completely restored in 1889 in memory of Lord Northwick of Burford who at the time owned the estate & surrounding farms. It is home to a number of historic monuments dedicated to the Cornwall family, descendants of the Plantagenet line, one of these is the final resting place of a Royal Princess.
In an idyllic setting, St Mary's Burford is surrounded by a country churchyard & close to the River Teme. It is a hive of community activity, hosting Snowdrop festivals, summertime concerts & a stunning Christmas Tree Festival, with weddings & christenings throughout the year.
Close to Burford House Gardens, St Mary's Church is open all year and has access for disabled visitors.
Services (All Book of Common Prayer)
1st Sunday: 10.0am Holy Communion
2nd Sunday: 6.30pm Evensong
3rd Sunday: 10am Holy Communion
4th Sunday: 6.30 Evensong
A warm welcome awaits you at our weekly services - please see the Tenbury Team Ministry website or noticeboard for details.