St Mary's
WV16 6NA Wheelchair access
Open between around 0900 to 1700 or dusk if earlier.
'You are not here to verify, instruct yourself, inform curiosity or carry report.
You are here to kneel where prayer has been valid.'
(TS Elliot, Little Gidding)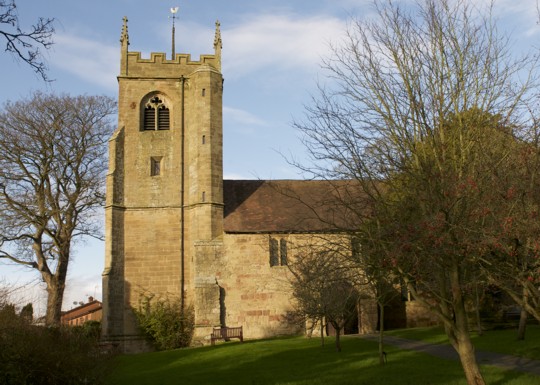 Highley Church is the oldest building in the village. The earliest parts were built when the creation of the Domesday book was still in living memory, in the early 1100s. The Normans built most of the present chancel and nave. Although within 150 years there were complaints that the building was falling down, much of this early work does survive, especially some of the windows and doors.
In the 1300's a series of bad harvests and epidemics devastated much of England. Shropshire took several generations to recover and it was not until the next century that major work again took place on the church.
The tower was put up, the walls were raised and finally, perhaps in the early 1500's, a fine new wooden ceiling was installed. These events took place against the background of the
Highley belonged to the powerful Mortimer family and eventually became the property of the victorious Tudor kings.
In spite of the violence of those times there must have been prosperous farmers and gentry in Highley who
could spend money on the church.

Over the following centuries the roof was altered, the interior was remodelled, a gallery was fitted and
removed and the church has been repaired and restored. Every age has left its mark. The church can be
reached by a walk of about 15 minutes, up the road from the Station. It is usually open and visitors can
explore its history in more detail, or simply enjoy its tranquillity.