St John the Baptist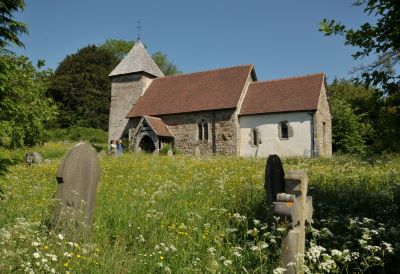 SY8 3AF Car Parking: by village hall adjacent to church. Open daylight hours in summer, 9.30-3.30 in winter
St John's is a most attractive little Norman church situated in the secluded Hope Bagot village, the smallest independent parish in Shropshire. The church's finest features are:- The Norman chancel arch and a Carolean pulpit. A huge yew tree, believed to be well over 1600 years old, spreads over the holy well.
Read more about the church and the church community.
Hope Bagot is a Caring for God's Acre churchyard. For more information about the conservation work of this organisation, visit their website.
Photo, David Foker, Hope Bagot Church Friends