Kinlet St John the Baptist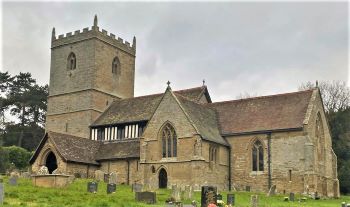 DY12 3HG
Parking on track leading to church, ramp available Open daylight hours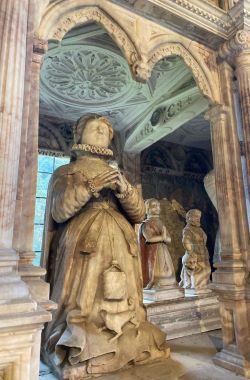 This imposing yet beautiful church stands alone in the middle of the grounds of Kinlet Hall approximately half a mile from the B4363 (Bridgnorth to Cleobury Mortimer road). The Domesday record suggests that Queen Edith, wife of Edward the Confessor and sister of King Harold, held Kinlet as part of her dowry. The present building dates from the early 13th century, although there are several details from the early Norman period .
St Catherine's Chapel
The medieval chantry chapel in the south transept would alone be sufficient to make Kinlet famous, for there are very few places where the arrangements (eg double aumbry and piscina) can be seen so fully .In addition there is an alabaster figure of the Trinity which escaped damage during the Reformation.
Blount Chapel
Against the north wall of this transept can be seen one of the finest Elizabethan monuments in England which commemorates Sir George Blount (1531 - 1581), his wife Constantina and their two children John and Dorothy (above).
Chancel
Here are two particularly fine tombs of high craftsmanship ; the one on the south side depicts effigies of Sir Humphrey Blount (1423 - 1477) and his wife Elizabeth, (left)and on the north side those of their grandson Sir John Blount (died 1531) and his wife Catherine. As well a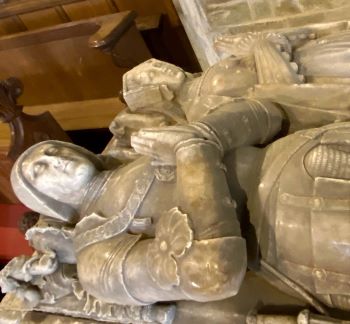 s the four main figures, on the sides of both tombs are further smaller figures who are also exquisitely carved in detail in the style of the early Renaissance.
Visit St John's Facebook page https://www.facebook.com/kinletchurch