St Peter's WV15 5LF Disabled ramp available, WC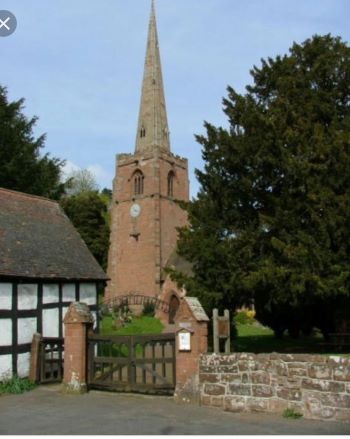 St Peter's church is a large, imposing 12th century church with ornate memorials and colourful stained glass, with possibly the finest spire in Shropshire. It has very rare 12th century 'picture' doors, fine 17th century monuments, a leper's hatch and wonderful refurbished stained glass. The church is situated in the middle of the picturesque village of Worfield named after the River Worfe.
Open during daylight hours.
More information about the church on
and https://www.facebook.com/stpeterschurchworfield/