St Michael's and All Angels
SY5 9AH SCROLL DOWN FOR THE POSTER ABOUT THE TALK ON 2ND SEPTEMBER
Parking, Disabled/level access, Toilets (including disabled)
Open on a daily basis (summer 9-5, winter 9-4)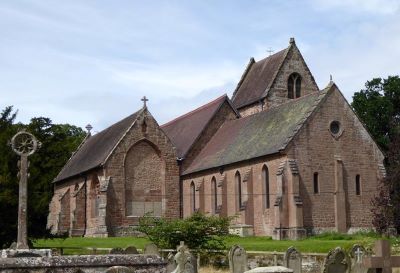 Alberbury was described by the great 19th century historian, R.W. Eyton, as a place of "surpassing interest".

St Michael's and All Angels is a Saxon Collegiate Church founded between the 7th and 10th century. The church was reconsecrated in 1290, once Welsh border disputes ceased.
The church has an Impressive Saddleback Tower, dating from about 1200 AD.
The roof of the nave is attributed to the 15th century and is quoted by Nikolaus Pevsner as the 'finest example of a late medieval roof in all Shropshire'.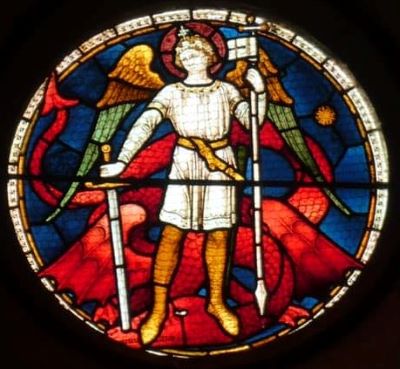 The large south chapel dates from 1325-30 and is known as the Loton Chapel because of its association with the Leighton family at the adjacent Loton Park. The stained glass in the west window, subject being the angelic host, flanked by the Leighton shields, was designed by Barbara Leighton and influenced by Burne-Jones.
The churchyard cross has recently been refurbished, funded by Historic England due to its significance, originally being a shrine, but a sundial was substituted at the head of the monument in the 18th century.
Pictures from St Michael's Facebook page:-
https://www.facebook.com/St-Michael-All-Angels-Alberbury-1174702822571116
For more information see www.achurchnearyou.com/church/10392/