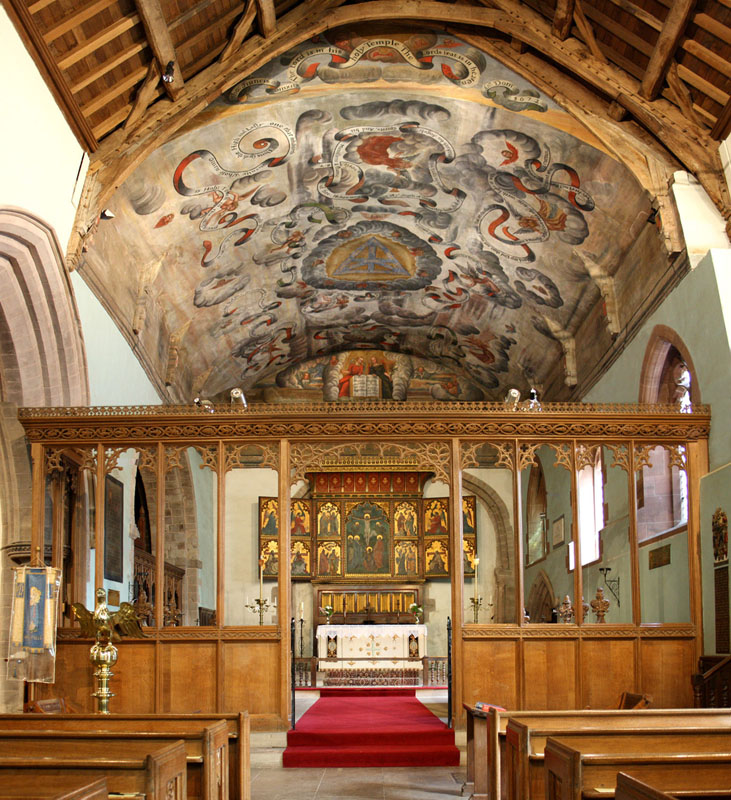 St Mary the Virgin
SY8 2JP Parking, disabled ramp available. Open daylight hours.
This mostly Early English building with Norman origins has a fascinating history. Situated at the confluence of rivers Onny and Teme, it was the church of a Benedictine Priory from 1135 to dissolution, and and was only restored for worship in 1658.
The remarkable painted chancel ceiling was executed by Thomas Francis in 1672, it consists of Biblical texts and angels on a cloudy background, with a central representation of the Trinity.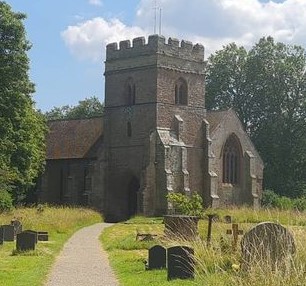 There are fine Kempe windows and the Henry Hickman grave and tablet (early anaesthetics). There is also a Priory gatehouse with a Tudor upper storey.
St Mary the Virgin is a Caring for God's Acre church. For more information on the conservation work of this organisation, visit their website.