St Laurence
SY8 1AN parking in town car parks, wheelchair access, WC, open 10am-5pm
Often described as 'the Cathedral of the Marches', the famous church has
evolved over more than 800 years.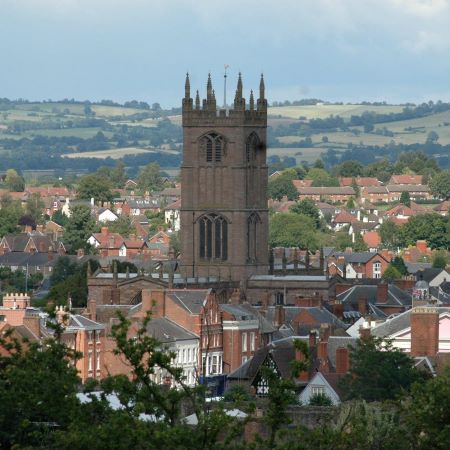 St Laurence's has many treasures, including: fine medieval timber screens,
an extensive set of misericords, late mediaeval stained glass windows and an impressive tower which is open to the public with spectacular views of town and countryside.

St Laurence's is one of only 18 churches given a FIVE STAR rating by Simon Jenkins in 'England's Thousand Best Churches'.

Read more about the work of St Laurence's Church at
<http://www.stlaurences.org.uk/> , the history, and much more;
Click here for a colour leaflet about St Laurence's (pdf)
St Laurence's church is a Caring for God's Acre church. For more information on the conservation work of this organisation, visit their website.