St Michael and All Angels, Smethcott SY6 6NX
Parking, wheelchair access, open 24 hours.
This delightful,
simple church with splendid views east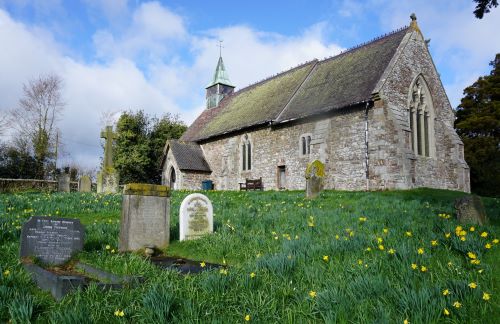 across the Shropshire Plain, and to the west, the Long Mynd, was
built in the 12th century on a site opposite the motte and bailey. The church was largely rebuilt and
restored in 1850 by a local man, William Hill who had little formal education. The altar rails and internal roof are testament to his craftsmanship.
The font carved out of one piece of stone, blocked up doors and interesting stones in the walls are all examples of the church's evolution through the centuries. Spare a glance for the roof that was re-tiled in 2020.
The website https://picklescott.org.uk/church/ has more fascinating information on the church and the local people who have worshipped in this treasured building.