St Mary's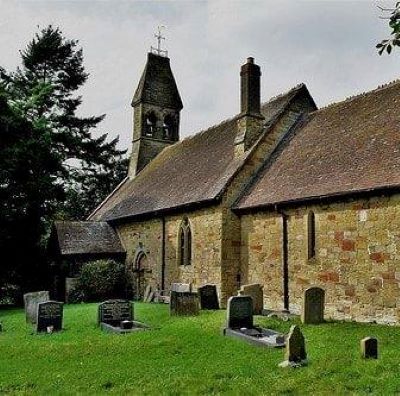 WV16 6PH, parking, wheelchair ramp available, T open daylight hours
Scroll down to join a wildlife safari.
Billingsley Church was built in around 1140 in the reign of King Stephen. It is Grade II* listed, and the churchyard is home to two ancient yew trees. It has an unusual Jacobean double pulpit, and the font is largely original Norman stonework. The parish register dates back to 1627.. The church is extremely beautiful and peaceful, and is open every day of the year for tourist visits and quiet reflection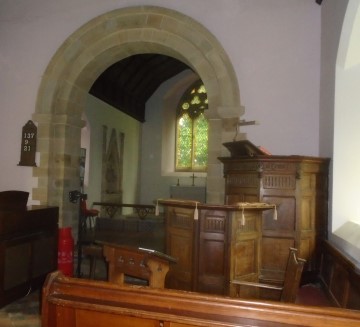 Billingsley has a fine Jacobean pulpit and readers desk, as can be seen in this picture. Behind it is the reconstructed Norman chancel arch and the Easter Sepulchre in the north wall of the chancel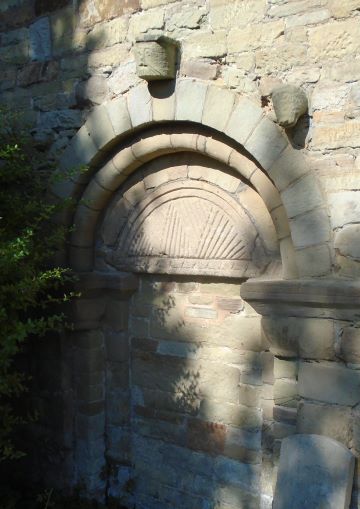 The blocked Norman door on the south of the nave. Around the arch are three carved heads.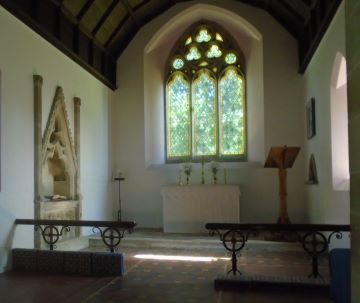 The chancel, with the early 14th century Easter sepulchre to the left and the piscina to the right.
Come to Billingsley for a Wildlife Safari!
Billingsley church is very pleased to have received a bronze Eco-church award. You can now have your own wildlife safari; visit our website to learn more, http://www.stmarys-billingsley.org.uk/come-and-enjoy-a-wildlife-safari-in-billingsley/ Visitors can look at the display in the church and wander around the churchyard. This is managed with the help of Caring for God's Acre and is most famous for a pair of ancient yew trees, quite possibly older than the church itself. We have recently planted new shrubs to repair gaps in the churchyard hedge. At the moment the grass in the churchyard has been allowed to grow; later in the year the Caring for God's acre team will cut it with scythes.
Read more about the Billingsley church community on their website; follow them on Facebook.