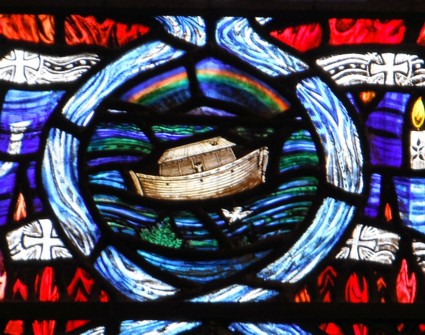 SCTG is a network of unparalleled Shropshire churches and chapels in the county, which have dominated the landscape and life of communities for more than a thousand years. All our churches offer visitors both a warm welcome and features of interest.
SCTG is an ecumenical body of self-motivated people interested in the development and promotion of church tourism to enhance the visitor's appreciation and enjoyment of Shropshire. SCTG is a fully constituted voluntary organisation.
Are you visiting Shropshire ? This website gives you all the information you need to start exploring our churches.
Are you part of a church community in Shropshire? Find out more ab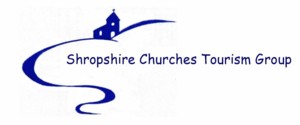 out the benefits of being a member of the SCTG.
---
HAVE YOU SEEN THE LATEST BROCHURE? CLICK HERE TO SEE IT ONLINE
---
The AGM will be at Wombridge Church in Telford on Thursday 15 th March 2018 from 10am onwards. We hope as many member churches will be represented as possible and plan to have more than enough to entertain and inform you. Member churches can have as many people there as they choose. Why not try and bring someone along who is not yet involved in catering for visitors in your church!
You will be able to collect extra brochures for your church.
---
Click to see the exciting St Chad's Christmas Programme
---
Christmas Celebrations at Bishops Castle, Winter Fair, lights, music. Click the link for details.
---
A WARM WELCOME TO TWO NEW MEMBERS, CHESWARDINE (NE SHROPSHIRE) AND PETTON (NW SHROPSHIRE). They will be in the next brochure, of course, but you can visit their pages now.
---
The SCTG tree at the Christmas Tree Festival at St Chad's Shrewsbury.
The festival was Dec 9th to 16th.
The daily Christmas programme included performances by school choirs, musicians and dancers, recitals on St Chad's spectacular organ, Morris dancers and handbell ringers as well as St Chad's regular Friday 'Concerts in the Round'.
For more pictures click PHOTOS
LATEST NEWSLETTER, Autumn 2017, click HERE
'HELLO AND WELCOME' a complete guide to providing a better visitor experience, and a quick guide to welcoming visitors:- Is your church ready for visitors?
---