St Peter's Church SY5 6EW Open Daylight Hours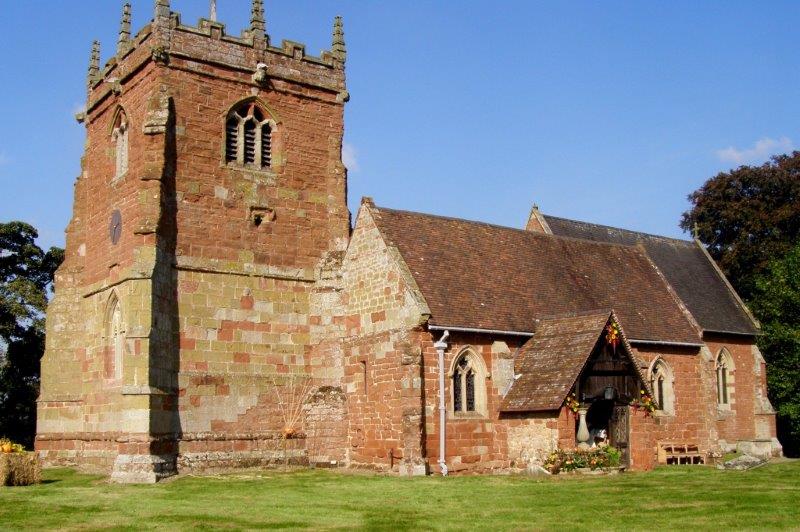 St Peter's is a place of living faith – our church serves the parish of Cound and its surrounding area. The church building dates back to the 13th century but there has probably been a place of worship here for centuries longer than that.
We have a regular Sunday congregation, and we have now achieved our goal of offering a welcoming open church door every day.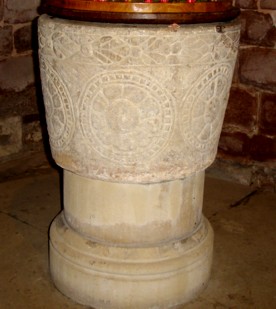 Our church building is a great sign of Christian presence across the area, and has been for hundreds of years, with the earliest recognisable 12th century feature being the bowl of the font in the baptistery, which is still used for christenings to this day. Set in peaceful countryside near a lovely snowdrop walk on one side, and views across to Cound Hall on the other, you enter through a wonderful 13th century oak door. Inside there is a six bell tower built 1500, and intriguing remains of a doom painting above the chancel steps. The stained glass ranges from a medieval St. John window, through to the 19th century Kempe East Window, and into two modern Millenium windows. There are splendid wall memorials from 17th century onwards, and much more of interest to visitors.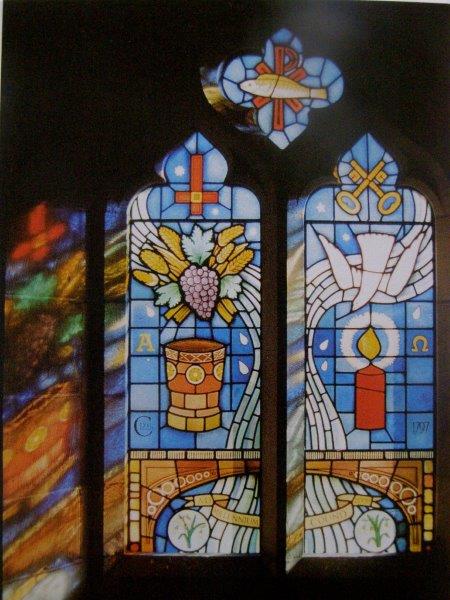 We hope local people and visitors can feel welcome and inspired, and encouraged to pause and draw breath in their busy lives.
The church is dedicated to Saint Peter because of its mediaeval association with Shrewsbury Abbey.
To find out what is happening in this lovely church, see http://www.slowe.eclipse.co.uk/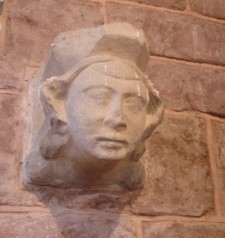 COUND 800"
In 2016 Cound Church celebrated its 800 th Anniversary with a series of activities to commemorate this special year. A beautiful timeline was installed in the North aisle telling the story of the church and its surroundings - if you haven't seen it yet, do go and have a look.
Our Church has been here for over 800 years and during those years it has been well loved and cared for by countless generations. There are times when we all need the church, and the church has always been here for us, so it's up to us all now to ensure that it is still here for generations to come. A church is nothing without the support of its people, so keep an eye out for what's happening at Cound Church in the future.