Orthodox Church, Shrewsbury
The Church of the 318
Godbearing Fathers
SY2 6FB Open Tuesday to Saturday 11am to noon.
AN INTERESTING ARCHAEOLOGICAL FIND NEARBY. CLICK HERE
A former thirteenth century chapel with seventeenth century and early nineteenth century modifications on the estate of Much Wenlock Priory.
Much of the church building is Early English, and is Grade II listed. This mediaeval painting on the north wall of the chancel dates from about 1380 and depicts the Martydom of St Thomas a Becket, a subject very rare in surviving mediaeval wall paintings in the UK.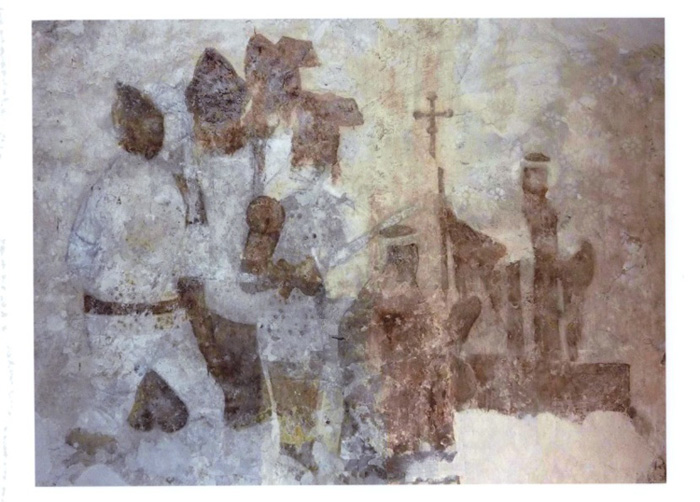 The details of the standing figures of the four knights and the kneeling figure of the martyr St Thomas and his chaplain, seen standing in the background on the right of the painting, are now clearly visible, following cleaning and conservation by English Heritage in 2005. The skulls of St Thomas and his chaplain and the vertical stem of the cross have been severed by the sword wielded by the knight in the centre.
Read more about this lovely church, and the work of the church community on their website:
https://www.shrewsburyorthodox.com
Facebook page:
https://www.facebook.com/shrewsburyorthodox/