St John the Baptist SCROLL DOWN TO SEE OUR EXCITING NEW PROJECT!!
DY14 0HL Parking (at nearby cattle grid) Open 9am-5pm daily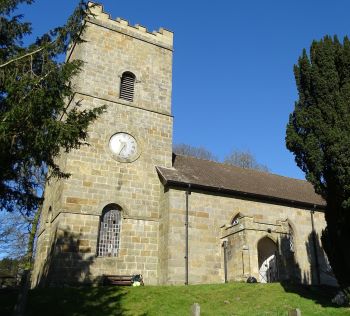 The church with a view, and a friendly welcome. Situated 1,000ft above sea level, on the side of Titterstone Clee Hill, with stunning views towards Worcestershire and Wales, St John's was built in the 1840's by Thomas Botfield, ironmaster, to serve as a poorman's church for the quarrymen, miners and farmworkers. It has unusually decorative cast-iron windows, a cast-iron communion rail and tiles believed to be Minton. It is open daily and has refreshments available. The approach from the A4117 is up steep steps or a sloping path.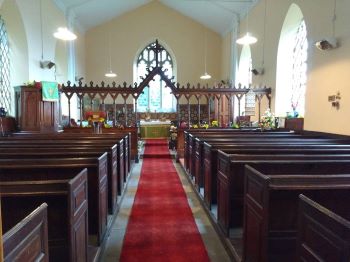 For more information about services and events in this lively church, see
- https://www.achurchnearyou.com/church/10505/
and the St John's Facebook page
St John's belongs to the 'Caring for God's Acre' scheme.